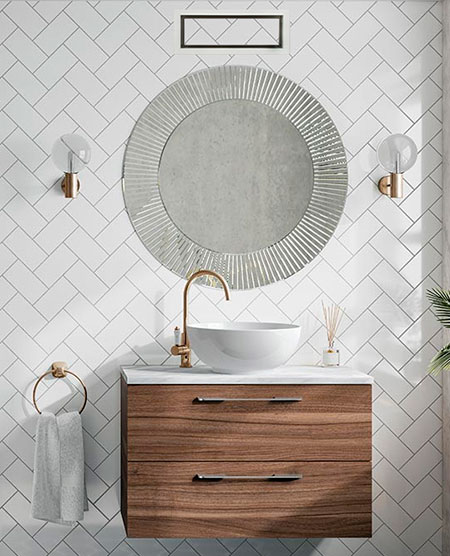 Our company creates beautiful and functional ventilation grilles for your interior. We make modern technologies fully merge with your design ideas and are completely invisible. Our solutions will suit absolutely everyone who strives for the ideal and does not compromise. We create a true airy design! Made with love. Made in Russia.
GRILLES FOR YOUR DESIGN AND NOT THE REVERSE
We try and strive to do everything so that you do not give up on your plans and SCHIBERG ventilation grills look stylish and natural in your interior. Our products not only look great, but also have excellent technical characteristics, passing through at least 80m3/h of air, which has a special flow direction for its proper distribution in the room.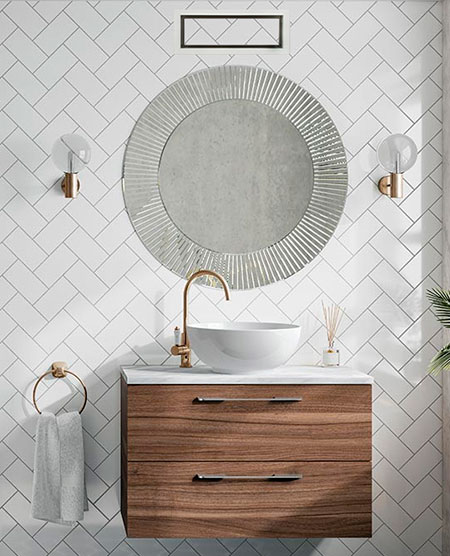 FOR TILES
FOR PARQUET​
FOR CEILING​
FOR WALLS​
Simple and quick installation in just 4 steps using the floor grille as an example:
HOLE PREPARATION
Prepare a hole in the plane to fit the size of the grille.
Glue the DECOR
Apply glue to the tray and glue the decorative element of your finish layer.
TRAY INSTALLATION
When the glue is completely dry, insert the tray into the frame of the grille.
TRAY LOCK
Done! You can enjoy the beautiful view.
SCHIBERG DESIGN VENTILATION GRILLES
UNIQUENESS
Implement your ideas together with our solutions. Create a unique design with our air grilles.
ECOLOGICAL
In the manufacture of products we use only completely safe materials for humans and animals.
MADE IN RUSSIA
We are proud that the entire range of our products is produced and assembled at our factory in Russia.
DO IT YOURSELF
Any person can carry out installation and we are ready to provide remote consultation
SPECIAL CONDITIONS FOR PARTNERS
A PERFECT GIFT FOR EVERYONE
SCHIBERG GRILLES TECHNICAL DATA
WHY CHOOSE THE VENTILATION GRILLES FROM SHIBERGS?
WE LOVE AND ARE PROUD OF WHAT WE DO!
We make stylish grilles for ventilation and heating systems and you can be 100% sure that this is an original and high-quality product.
We are trusted by leading designers who implement our products in their interiors, creating real works of art. We help to bring ideas to a real life!
Our grilles are not only beautiful and aesthetic they also have a high strength and can be used in rooms with a large number of people.
Create your own unique design that is unlike any other. Our air grilles are the best solution for preserving the uniqueness of your interior ideas.
We produce ventilation grilles in the most popular primary colors, but we can paint them in any RAL color you want.
WE VALUE CUSTOMER FEEDBACK

We love and value our customers, so we carefully study the reviews about our products, listen to all wishes. We improve our service and do not stand still!
START REALIZING YOUR IDEAS TOGETHER WITH US!
MODERN AND AESTHETIC SOLUTION FOR VENTILATION
BEFORE...
AFTER...
OUR MISSION - BEAUTIFUL VENTS FOR EVERYONE
SHIBERG is a young Russian company that 100% produces all its products in Russia. "Air design" is our slogan. This is what we create with love every day, trying to put all our strength and knowledge into the beautiful air grilles that adorn the interiors of our customers.
You no longer need to try to hide old and ugly ventilation grilles.The new stylish SCHIBERG vents replaced the archaic and banal ones. And we are proud to present them to your attention!
You no longer need to select ventilation grills for your interior! We made those that ourselves perfectly adapt to your ideas and design. With our stylish air grills you do not have to change your ideas and plans for their implementation.
You no longer need to select even the color of the frame in the case of open mounting. We will paint it in any RAL color as you wish.
You do not need to think about the capacity of ventilation grilles. We have already taken everything into account, calculated the aerodynamics and implemented it. We created the right air flow without creating annoying noise which usually occurs in traditional ventilation grilles.
Already today the Russian brand SCHIBERG declares itself and enters the international market of stylish ventilation systems for the home.
You can feel free to ask us any question using this feedback form. We will answer you as soon as possible!
join us on social networks