STYLISH SCHIBERG air GRILLES
SCHIBERG — high-quality designer air grilles
✓ Possibility of installation before "finishing repair"
✓ Any size and design on request
✓ Discharge capacity is from 80 to 500 m3
✓ Fit well into your interior design
Make a request and get sketches containing all available sizes and prices
WHY CHOOSE INVISIBLE SCHIBERG AIR GRILLES?
WE LOVE OUR PRODUCTS AND WE ARE PROUD OF THEM!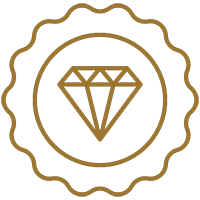 Create your unique design — your aesthetic interior ideas will be complemented by the Schiberg Air Grilles
A wide range of models is available, manufacture of customized sizes is possible
DISCHARGE CAPACITY FROM
80 M3/H
Despite the vents are hidden, they have a high discharge capacity
WARRANTY AGAINST MOUNTING ERRORS
Installation is possible both while finishing repair and at the stage of a refurbishment that allow to avoid 100% of fine finish damages and mounting errors
Air grilles are highly durable and can be installed in the crowded premises
We send our products worldwide by delivery service
DESIGNER AIR GRILLS FOR ANY INTERIOR
We strive to do our best to prevent you from giving up your plans and make SCHIBERG air grilles look stylish and natural in the interior. Our products not only look great but they also have excellent discharge capacity, at least 80m3/h of air with a preset flow direction for correct distribution in the room.
BEAUTIFUL AIR GRILLS ARE OUR MISSION
ANY SIZE OF AIR GRILLE FOR YOUR INTERIOR
FOR ANY TASTE. FOR ANY INTERIOR. TO SOLVE ALL TASKS
Intended for the premises where high air flow is required whereas dimensions are limited. But an important thing is also to preserve aesthetics and design. The number of trays in the central part of the air grille depends on its size. Metal lattice is 0.7 mm. High-quality powder coating. Painted to match the color of the walls or ceiling.
Invisible air grille with built-in fan. Metal lattice is 1 mm. High-quality powder coating. For the walls and ceilings. No visible frame around the gap perimeter. A decorative element can be inserted into the central part and made from any finishing coating: tile, parquet, stone, etc.
More models in our catalog
WE ADVISE ON PRICES, GOODS IN STOCK AND MODELS
OUR MANAGER WILL CALL YOU
MODERN AND AESTHETIC SOLUTIONS
BEFORE...
AFTER...
HOW TO INSTALL A SHIBERG DECORATIVE AIR GRILLE
INSTALLATION EXAMPLE OF SCHIBERG "MINI" MODEL
Insert the air grille body into the ventilation duct opening
Be sure that the body frames tightly adjoin the wall. If necessary, fix the grille body with screws
Place a paint grid on the frames. Apply plaster to the grid. Wait for the plaster to dry
Sand the surface. Repeat steps 3 and 4 if required
Paint the walls and the central part of the air grille. Optionally, you may cover the central part with wallpaper
Insert the center part into the air grill body. Now, you can enjoy the beautiful view. Done!
Couldn't FIND THE INFORMATION YOU NEED?
WE WILL CHOOSE THE BEST OPTION FOR YOUR PROJECT